Project Morning Star

Residential​ Recovery
We view every donor, large or small, as a partner in our organization, and every donation as an investment you make in someone's life.

​​While every contribution you make helps to meet our program's needs and sustain our organizational re-quirements, we want you to understand that the real result of that generosity is seen in changed lives and restored dignity. That's important work, and we want you to know how much we value your partnership.

Every life restored to homes, jobs, family, friends, and community is not just one less person on the streets, or in jail, it's a life​​ restored to God. And that is the most important work there is. We invite you to join us as partners in this important ministry today, at whatever level you can afford or feel motivated to contribute.

As a 501(c)(3) non-profit, your gift to our organization qualifies as a tax-deductable charitable contribution.​​
© Project Morning Star 3013
As with any nonprofit organization, we rely greatly upon a network of volunteers to help sustain our program's needs. Project Morning Star is always looking for competent, caring individuals to assist us in a variety of important areas:​​​​​​​​​​​​​​​​
DRIVERS AND RIDE SHARE PROVIDERS

ADMINISTRATIVE COORDINATORS​

SKILLED AND GENERAL LABOR​​​ VOLUNTEERS

SPECIAL EVENT VOLUNTEERS/COORDINATORS

WEEKEND RELIEF FOR RESIDENT MANAGERS ​​​

VOLUNTEER PROJECT SUPERVISORS



​​​For more information on volunteer opportunities
​ please call 507-372-2770.
It's not just a donation....
​it's a partnership!
​
TO DONATE ONLINE, CLICK HERE!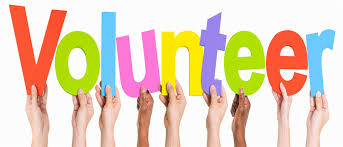 Volunteers do not necessarily have the time; they just have the heart." "You make a living by what you get. You make a life by what you give.

​​Volunteers are the only human beings on the face of the earth who reflect this nation's compassion, unselfish caring, patience, and just plain loving one another.